GruppeM MINI F56 Super Cleaner Carbon Edition Induction Kit
---
The GruppeM Carbon Super Cleaner is designed to reduce intake air temperatures with its mix of select carbon materials and aluminium heat shield. The Super Cleaner draws air from the cold air feed at the front of the engine bay. 

The K&N performance air filter is easily cleaned and serviced. 

Simple to install. 
The sound clip below is taken from a Gen 3 F56 MINI Cooper S with a GruppeM Super Clean Carbon series induction kit featured in this listing
Please note: Your MINI should have the following MAF type below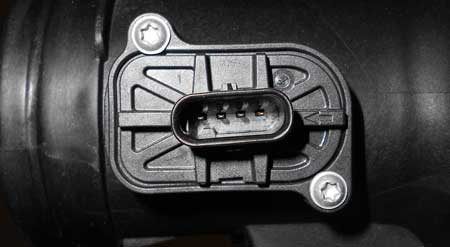 ---
Lohen offers professional, in-house fitting for all products at our workshop in Eccleshall, Staffordshire, ST21 6JL. Here are the important things you need to know:
Fitting Cost - £90
Fitting Time - 1 Hour
Required Additional Items/Services - N/A
Lohen Recommends - N/A
---
Refunds are available within 7 days after delivery for products that are unused and are in original packaging. Special order goods are non-refundable. Products that are damaged in transit to or from the customer can be refunded up to 14 days after the product has been delivered. Products returned to us in imperfect, non-resalable condition will not qualify for refund. Products that are faulty due to manufacturing process are refundable under the manufacturers' warranty for a limited time specified in the manufacturer's terms and conditions. These do not apply if the product has been fitted incorrectly or misused, motorsport use could further reduce the manufacturer's warranty. If an order is cancelled or refunded the buyer is responsible for the return of the goods to such address as directed by the supplier and is at the consumer's sole expense. This does not affect your statutory rights.
More Information
FAQ

---

 

Fitting Details

---

Lohen offers professional, in-house fitting for all products at our workshop in Eccleshall, Staffordshire, ST21 6JL. Here are the important things you need to know:

Fitting Cost - £90

Fitting Time - 1 Hour

Required Additional Items/Services - N/A

Lohen Recommends - N/A

Returns & Refunds

---

Refunds are available within 7 days after delivery for products that are unused and are in original packaging. Special order goods are non-refundable. Products that are damaged in transit to or from the customer can be refunded up to 14 days after the product has been delivered. Products returned to us in imperfect, non-resalable condition will not qualify for refund. Products that are faulty due to manufacturing process are refundable under the manufacturers' warranty for a limited time specified in the manufacturer's terms and conditions. These do not apply if the product has been fitted incorrectly or misused, motorsport use could further reduce the manufacturer's warranty. If an order is cancelled or refunded the buyer is responsible for the return of the goods to such address as directed by the supplier and is at the consumer's sole expense. This does not affect your statutory rights.

Manufacturer
GruppeM